A fantastic new neighborhood has begun construction in Mountlake Terrace. Welcome to Solana!

Keep up to date with news on this new development at the website, www.Solana-Homes.com, or follow @MustachJackson on Facebook or Instagram for updates!
Solana is a development of 19 townhomes in 3 buildings, with a community pedestrian court and plenty of amenities. With construction beginning over the last few months, the first homes are expected to be completed in early 2020.  Each home features a 1,700-2,100 sqft floor plan, 3 Bedrooms, 2.5 Bathrooms, an attached 1 or 2-car garage, a gorgeous rooftop deck with room for an optional hot tub, a Master Bedroom suite, as well as AC.
Solana is being built by Landsverk Quality Homes, some of the best builders in the area! Mustach & Jackson will take responsibility of listing and marketing the homes, so be sure to keep in touch with us for updates, and remember to visit the new website, www.Solana-Homes.com. Feel free to call or email us with any questions or comments as well!
The final home has been sold at Andoria! In just over a year since home construction began, the final key in this community of 45 new homes is about to be handed over to its new owner.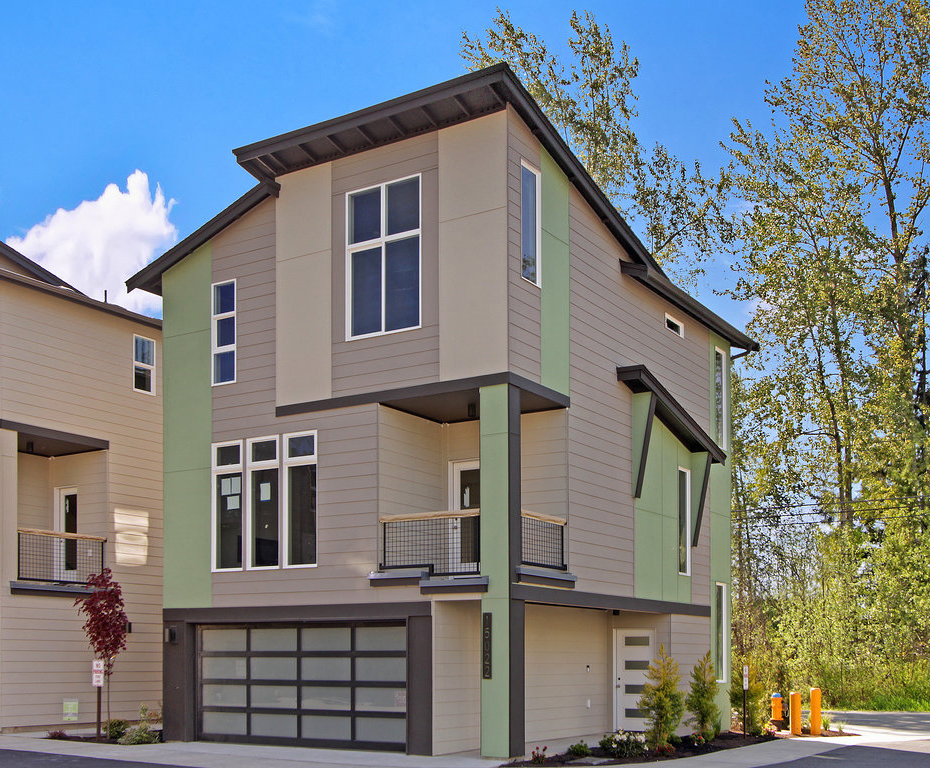 Andoria has started filling up with new residents, and it already feels like a thriving community, with families walking their dogs and taking their kids to the on-site playground.  The neighborhood is a beautiful new community of condos located in Lynnwood, WA, a wonderful, central location nearby tons of restaurants, entertainment, and other amenities. Transportation is very convenient, being close to I-5 and I-405, just down the block from the Ash Way Park & Ride. We're so excited to watch this community continue to grow in a prosperous and expanding area of Snohomish County.
We would like to extend a sincere thanks to Landsverk Quality Homes, Windermere Real Estate, and all of our happy home-owners!
If you're reading this, you're a part of Joe Mustach & Lindsay Jackson's community! We're excited to announce the beginning of our monthly newsletter, which will keep you up to date on everything from internal company news, to the latest updates in the real estate industry near and far. We're very grateful and happy to have connected with you in the past, and we look forward to speaking with you next time you have any real estate questions!
These emails are a way for us to connect with our community! We love the real estate industry, and we know there is a lot of useful information out there for anyone interested, from a property investor, to a first-time home-buyer. Our monthly email newsletter will focus on news that we feel is important to you. This might include industry news, events, business updates, or even an occasional home for sale.
If you ever feel like contacting us, don't hesitate to give us a call or drop us an email, even if it's just to say hi!
Thank you,
The Team at Mustach & Jackson

Posted on January 8, 2020 at 11:29 am
Joe Mustach & Lindsay Jackson
Category:
Company News